CRAIG WALSH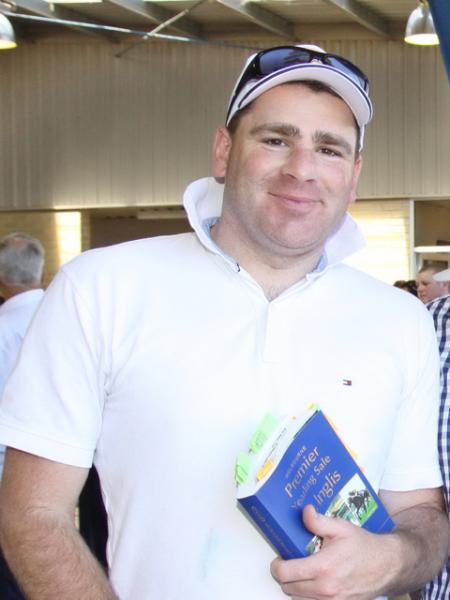 Craig has many years experience in the thoroughbred industry.
Craig was born with racing in his blood and has been around racehorses his whole life through his grandfather Vin Walsh who was an avid owner and breeder, his father John who held a trainers licence in the late 70's and 80's and uncle Brian Walsh who trained the 1994 Grand Annual & Briely Steeplechase winner Chantry Rise.
Craig has owned and bred numerous racehorses himself over the last 20 years and has also been hands on at the stables and at the track from time to time when time permits. He has attended all major yearling sales throughout Australia and is always keen to learn from the best.
Through these experiences is where he has seen the need for better communication between owners and trainers and is passionate about making racing the ultimate experience it can be for his clients.
Domain Thoroughbreds - A Young Man's Passion Becomes A Reality
by Rob Gaylard
Domain Thoroughbreds is reaping rewards from the partnership with the stable of Matt Cumani. Craig Walsh, who hails from the Western Districts, formed Domain Thoroughbreds in 2014 after a family background in the sport and having raced some horses himself.
A meeting with Matt Cumani over a coffee, saw these two young men devise a plan for Craig to syndicate horses, and employ Matt as his trainer in Ballarat. Ballarat appealed to Craig as an ideal training establishment, as it offered more than other training centres in terms of facilities. Their first success came at Moonee Valley in December 2017, with a 3 year old filly FILLE DE CHARLIE.
Walsh, and Domain Thoroughbreds utilise the advice of renowned bloodstock agent Craig Rounsefell, of Boomer Bloodstock. Under the guidance of Rounsefell, the team attend the yearling sales in Australia and access the crop of yearlings, highlighting their picks before involving the trainers in making decisions on which lots to bid on.
A week in May, saw Domain Thoroughbreds and the Cumani Racing Stable achieve a double at Pakenham and Donald. At Pakenham, a lovely 3 Dream Ahead filly ONCE UPON A DREAMsaluted and later at Donald there couldn't have been a more impressive win than that of a 3 year old gelding by the name of SKELTON who gave the impression of better things to come.
The victory at Donald was all the more impressive given at two he suffered a suspensory injury, and then an unusual abscess on the lung, saw vets drain seven litres of fluid a day for eight straight days from his chest cavity. The future is bright for Domain and Cumani Racing. Walsh aims to have 25 horses on his books in the future, giving many the opportunity to enjoy the thrill of owning a racehorse.